1 tag
Poem: After Boston, April 15, 2013
          Look for the helpers. The good outnumber the evil. Let us remember these things in these tragic hours.           Also let us remember them when we are told who our enemies are.           There are people who can help all of us, all of our human brothers and sisters to see that we are all human sisters and brothers. The people who can help are you and me.           In our...
1 tag
An academic press sues a librarian, raising issues... →
Librarian questions quality of a publishing house. Librarian publicly criticizes said press on his personal blog. Two years later, librarian and current employer get sued for libel and damages in excess of $4 million.
2 tags
Standardized tests ruin students for college level... →
I could not simultaneously prepare them to do well on that portion of the test and teach them to write in a fashion that would properly serve them at higher levels of education.
Three Things Students Can Do Now to Promote Open... →
Shall I Encode Thee In DNA? Sonnets Stored On... →
5 tags
Viva .txt! or Why I Write In Plain Text
For a long time I had looked for a way to write on a computer with a distraction-free set up. I started writing in composition books, and still prefer the single-use feeling of a paper notebook—the only distraction there is the temptation to go back and read earlier entries. But on a computer there's so much more to waste my time. There's the entire world of the web, pointless...
The Crisis in American Walking →
1 tag
Response: Teaching Writing by Respecting Student... →
The Lottery →
1 tag
What is the purpose of a college composition... →
2 tags
Listen
5 tags
APA Style Headers vs. Margins
In my last English composition class, the question came up how to configure margins in APA style. Like most organization's guidelines, APA asks for a header. But the question always comes up, which is supposed to be one inch from the top: the header, or the first line of prose? I'm not as familiar with APA so I had to check, and this is what I found from the APA Style blog: The APA...
4 tags
80 Teddy Ruxpins Speak Emotional Text from the Web
T, E. D. is an art installation that renders text from social media to voice, spoken through 80 Teddy Ruxpin dolls. Here's more detailed info from the artist Sean Hathaway's site, including a synopsis and explanation of the set up and programming. You have to see this video:  
Apple's New Podcasts App Needs a Facelift
When I saw on Twitter that Apple silently released their podcast app before iOS 6, I got psyched. I didn't expect it to beat Downcast, my favorite iOS podcast player, but I was excited to try it out. My excitement didn't last long. The first thing I noticed was the skeuomorphism, that is, graphical imitation of old technology. It usually shows up in apps with leather-looking borders,...
3 tags
Which iOS 6 features will come to iPod Touch 4th...
As an iPod Touch user without an iPhone or iPad, it's easy to feel like the stepchild who is there but not given as much attention love, either by Apple or by iOS fans. If you use an iPod Touch and wonder what you'll get this fall when iOS 6 is released, here's the breakdown, in order of how excited I am about them (Hopefully you have a 4th gen iPod Touch. Anything earlier...
"The importance of learning to code isn't so that everyone will write code, and..."
– A federal judge learned to code - O'Reilly Radar (via everythingisdisrupted) Interesting thoughts, but not everyone has the luxury to learn to code.
5 tags
RIP MCA Facebook Photo Album →
For now, this has just a few pics I've created for this blog w/ Yauch's lyrics, but may have more soon. Share away!
RIP MCA →
Ch-chek out my tribute blog to Adam Yauch, MCA of the Beastie Boys. A true loss.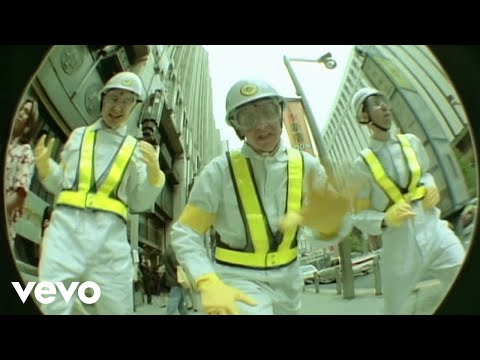 2 tags
1 tag
NPR - In Praise of eBooks →
ebookporn: NPR Commentator and Poet  Andrei Codrescu praises the lightness of his e-book. (click for audio) After years of hurting his back lugging around real books, he finds the electronic device to be a relief for his spine. When I retire, I promised myself I will read all the great books I said I would read one day, and I'll reread all the books I once loved. And all my life, it seems I...
2 tags
20 tips and resources for using learning... →
world-shaker: I was surprised by the quality and depth with this one. Here's an excerpt: Blended learning should transform learning, not just replicate teaching: Companies want graduates who can source, filter and use existing knowledge to create new knowledge, and the university is key to equipping students with these skills. Yet we seldom see technology tools being used in radically new ways...
"Storytellers are a threat. They threaten all champions of control, they frighten..."
– Chinua Achebe (via amandaonwriting)
"Cut out all these exclamation points. An exclamation point is like laughing at..."
– F. Scott Fitzgerald (via amandaonwriting)
2 tags
1 tag
Is Tumblr all that micro?
I keep coming across sites that call Tumblr a microblogging site, but I thought that was more Twitter's thing. On Twitter, the nature of the platform forces you into teensy posts. On Tumblr, everyone's free to expand, to go macro. I made my own blog on Tumblr feel more like my old Blogger blog, and now I'm starting to wonder if I'm missing out on this Tumblr-as-micro thing....
3 tags
A New Food Blog About Peanut Butter And Jelly
I've always loved peanut butter and jelly sandwiches. And I've wanted to be a food writer ever since I dropped out of culinary school almost fifteen years ago. Now I've combined these desires into a new food blog all about PBJ sandwiches, entitled The PBJ Spread. I've thought of renaming it PBJ Power, but I've already got a domain registered. I hope it can still be a...
The Museum of Useful Things: Pencil Pushers →
museumofusefulthings: We are pencil pushers at the Museum of Useful Things. Not in the traditional sense, but in the sense the we extol the virtues of the simple pencil and like to tell others about it. Here are four products that highlight its utility and value. The Pencil Dispenser dispenses pencils neatly and…
3 tags
'The Lorax' Film Review: Good Enough
I was excited to see "The Lorax" movie, and went today to check it out. It's my favorite Seuss book, so naturally I came away with mixed feelings. I posted my review on Rotten Tomatoes, with three-and-a-half stars. Here's the first paragraph: "The Lorax" is a good enough movie, as long as you're not hoping for a faithful adaptation of Dr. Seuss for the...
1 tag
Computer Program Writes the News
Wisconsin jumped out to an early lead and never looked back in a 51-17 win over UNLV on Thursday at Camp Randall Stadium. The Badgers scored 20 points in the first quarter on a Russell Wilson touchdown pass, a Montee Ball touchdown run and a James White touchdown run. Wisconsin's offense dominated the Rebels' defense. The Badgers racked up 499 total yards in the game including 258 yards passing...
1 tag
Nielsen Names Web Kids 'Generation C'
A day after I came across the "We, the Web Kids" manifesto, Mashable posted about a new age-based categorization called "Generation C": It's hardly news that young adults are the most digitally connected, but now Nielsen has come up with a new name for this group based on their common behaviors: "Generation C." The C stands for "connected," and the group comprises...
3 tags
Read & Share This Manifesto: "We, the Web Kids"
This piece has been going around the web in the past few days. It's not from me, but I sent it to Cory Doctorow on Twitter, just thinking the guy would appreciate it, and he put it on BoingBoing. I love to share things I like, and I'm glad that I could help spread these words around. Here's part 1 of "We, the Web Kids." It was written for print by Piotr Czerski,...